What's all this then?
This is a
copy
of my "homepage" as it existed
in 1995
. This page was most recently hosted at CFW Communications (cfw.net) in Charlottesville, VA (it may have remained online, unchanged, derelict until as recently as 2001). Before that, it was hosted at Comet Net (comet.net) in the same town, after leaving Widomaker Communications (widomaker.com [
see a fun Archive.org copy
]) in Williamsburg, VA, where it first appeared (in an earlier form).
I grabbed this copy from The Wayback Machine's 1997 snapshot, which is unchanced from its state in 1995. What a massive dork I was.
Here is a link
to my writeup on this web page and a look at my e-mail sigs of olde, for anyone interested.
Hello there! I am Blake Patterson and this -- this is my page. It does not signify anything in particular. It is of rather aloof rendering and not a specimine by which to judge my prowess in the pursuit -- no, the art, yes, the art of computer science. It is fun to update from time to time. Full of sound and fury, if you will, signifying...well, very little. Enjoy. :->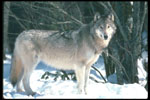 (I like-a the wolf)

---
Let's see now...

My "tech specs" - Exciting stuff!

Waves of wafting joy - (Music is a big thing for me)

Feeling alone?

Technology has taken over your life if...

The Princess Bride - After all, it is the best film ever made!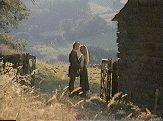 Understand the heinous tragedy that is squirrel hazing...

Visit my NINO Information Page - Info on the Philips Nino PalmPC!!
---

Some links of my fancy...

Local, up-to-date, Charlottesville weather forecast!


There is a face on Mars ... and we didn't put it there.


A friend's home page (Arnold Kim) ... he's a Mac coder as well as a wild man.


Folkbook ... good source for acustic music info


Ceolas CELTIC MUSIC info!!!


Excellent list of links to paranormal phenomena pages.


Yes!! The bagpipe page!!!


Browse the Guide to Hampton Roads


They're evil bastards, but sometimes you gotta use Ticketmaster


The Ghostly Encounters page...


A very fine QUAKE page...


The very best source for Windows95 shareware.

Coming soon: MORE links, links, links...
But in the meantime, here's a darned fine one to keep that whistle wet!
---
MAIN GOAL IN LIFE:
...now that I've found CS employment...I'm at a loss....
---

Snowflakes that melt in the sun
Beautiful songs that'll never be sung
These are the stories that follow the human race

Spirits that long to be free
Waiting in you, waiting in me
Waiting in lovers all over the universe

---- Maura O'Connell "Stories"
---



...contact me at blake@cfw.com